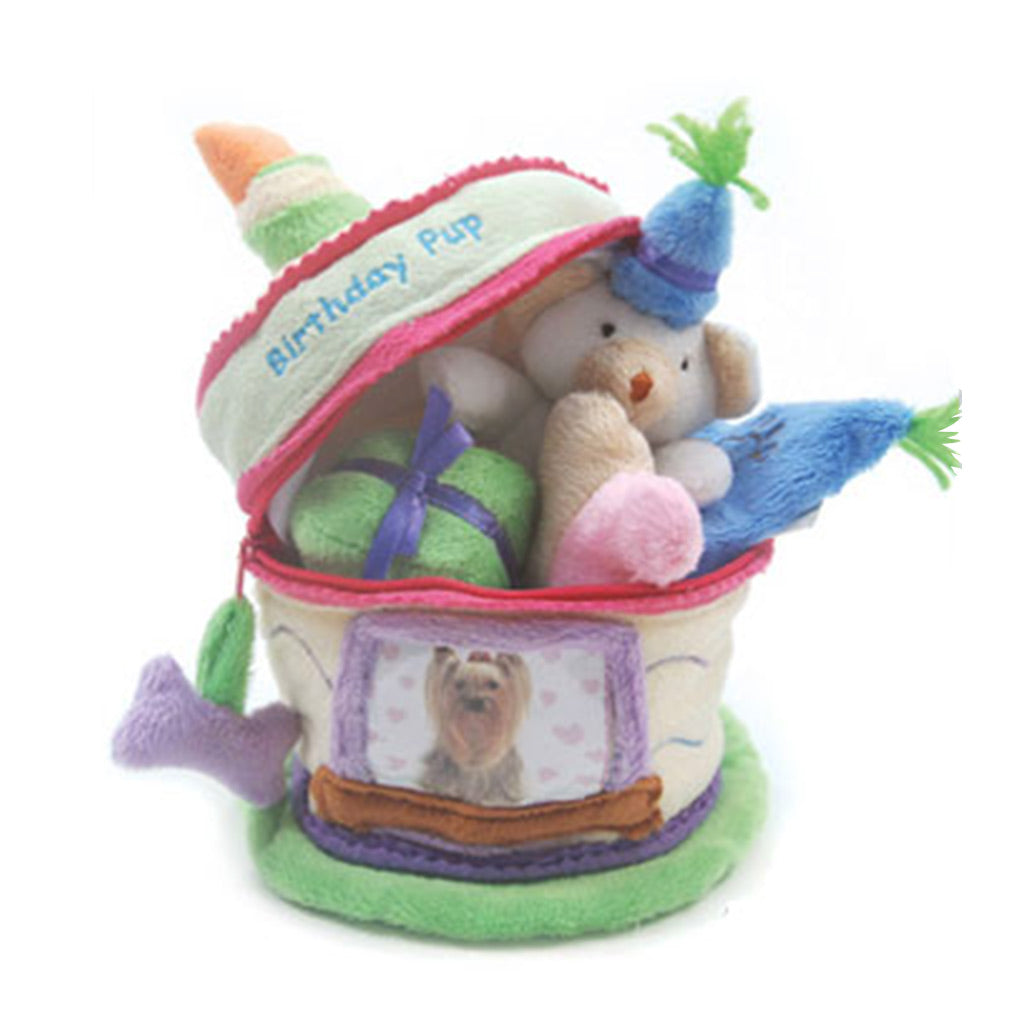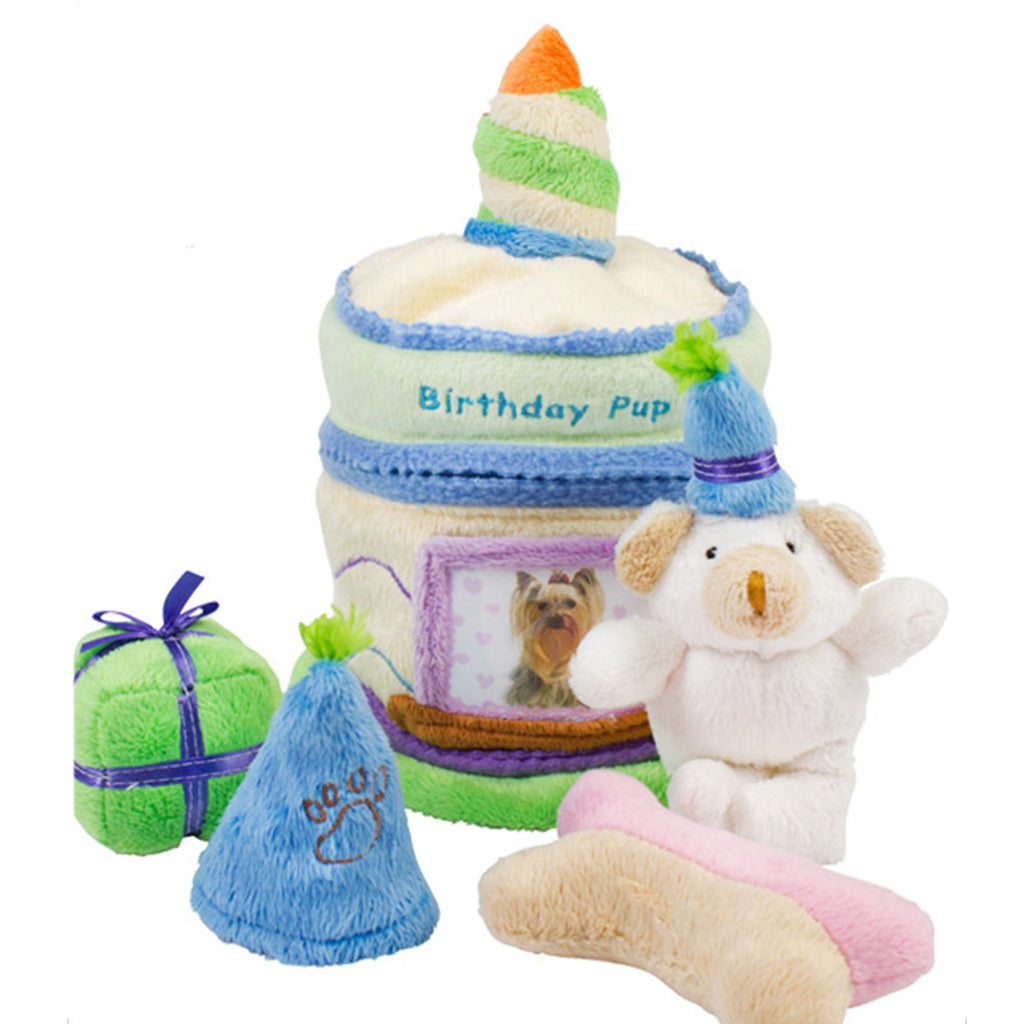 Birthday Surprise Cake Toy
Thanks for signing up for restock notifications!
There was an error signing up for restock notifications. Please try again.
This item is out-of-stock. Email me when available.
The ultimate birthday toy for the luckiest of birthday pups, this Birthday Surprise Cake toy with loads of details is actually 5 toys in 1! The plush birthday cake zips open and out pops 4 tiny squeaky toys: a squeaky bone, an adorable teeny teddy bear wearing a birthday party hat, a squeaky birthday present, and a "crinkly" birthday party hat with a paw embroidered detail. The birthday cake features an embroidered "Birthday Pup" above a clear plastic window frame to insert your baby's photo, a plush birthday candle, a plush bone on the zipper, and "crinkly" zip-up lid. Whether you give or receive, this Birthday Surprise Cake toy will be the most coveted gift during a birthday pup bash!
Measurements: Birthday cake 8"x 5.5", gift toy 2"x 2", party bear 5.5"x 4", bone 2"x 4" and party hat 3.5" x 3.
Important: For gentle chewers only. These toys are NOT for strong or aggressive chewers and are for SMALL dogs ONLY. As with all toys, please monitor any dog when playing with our toys.