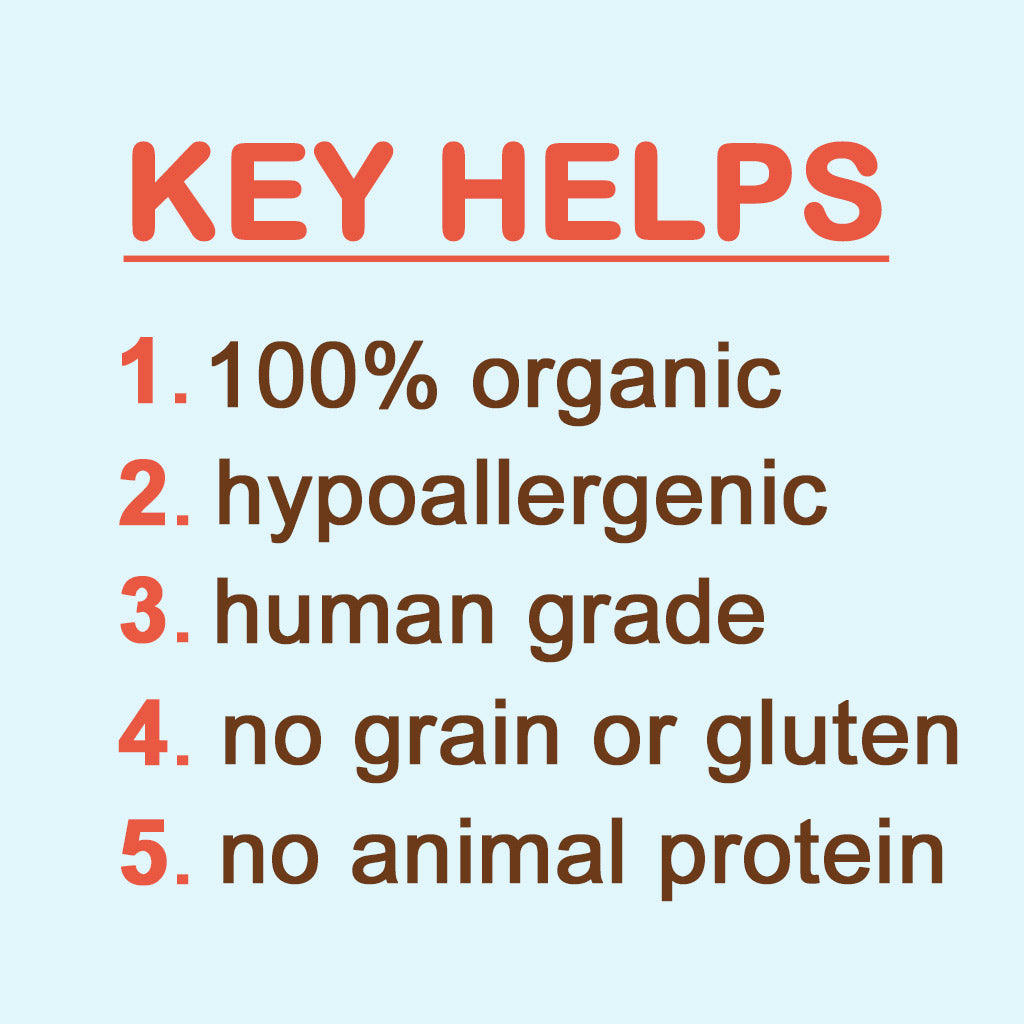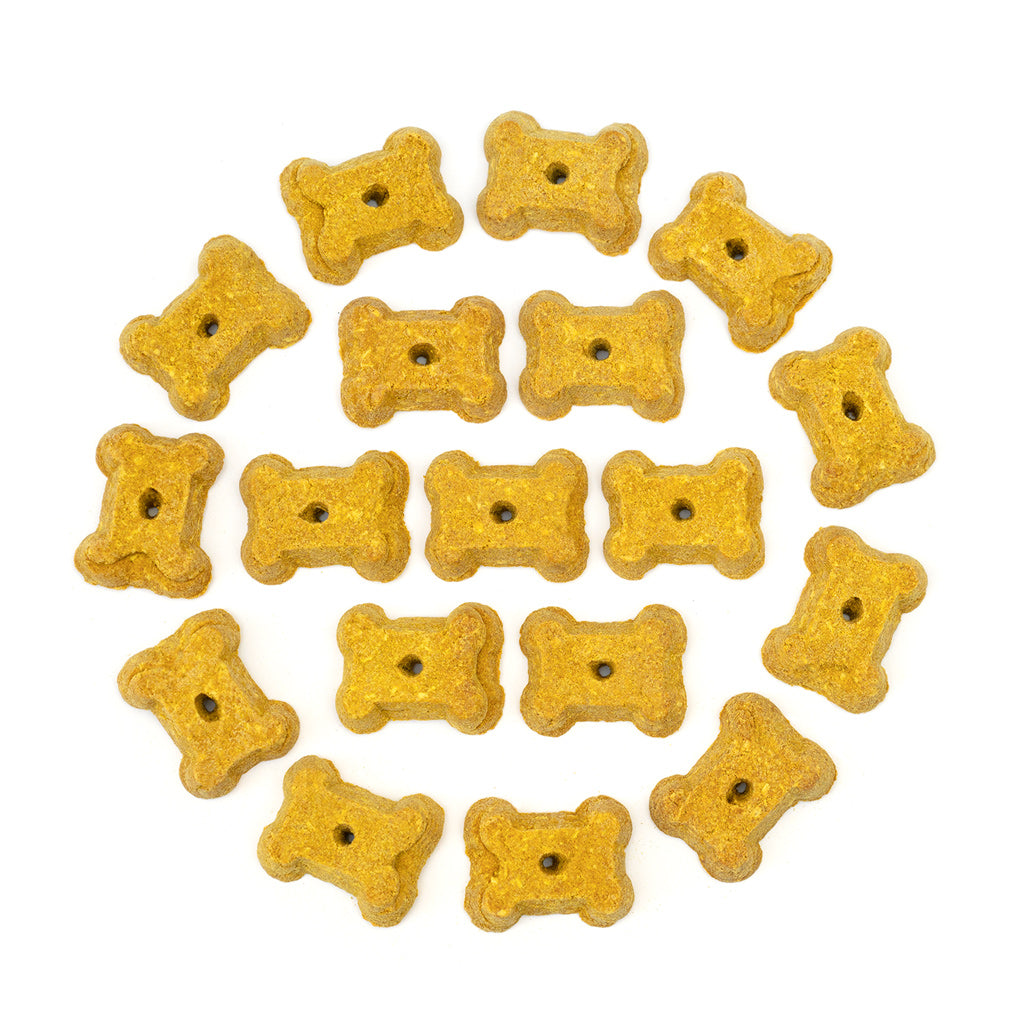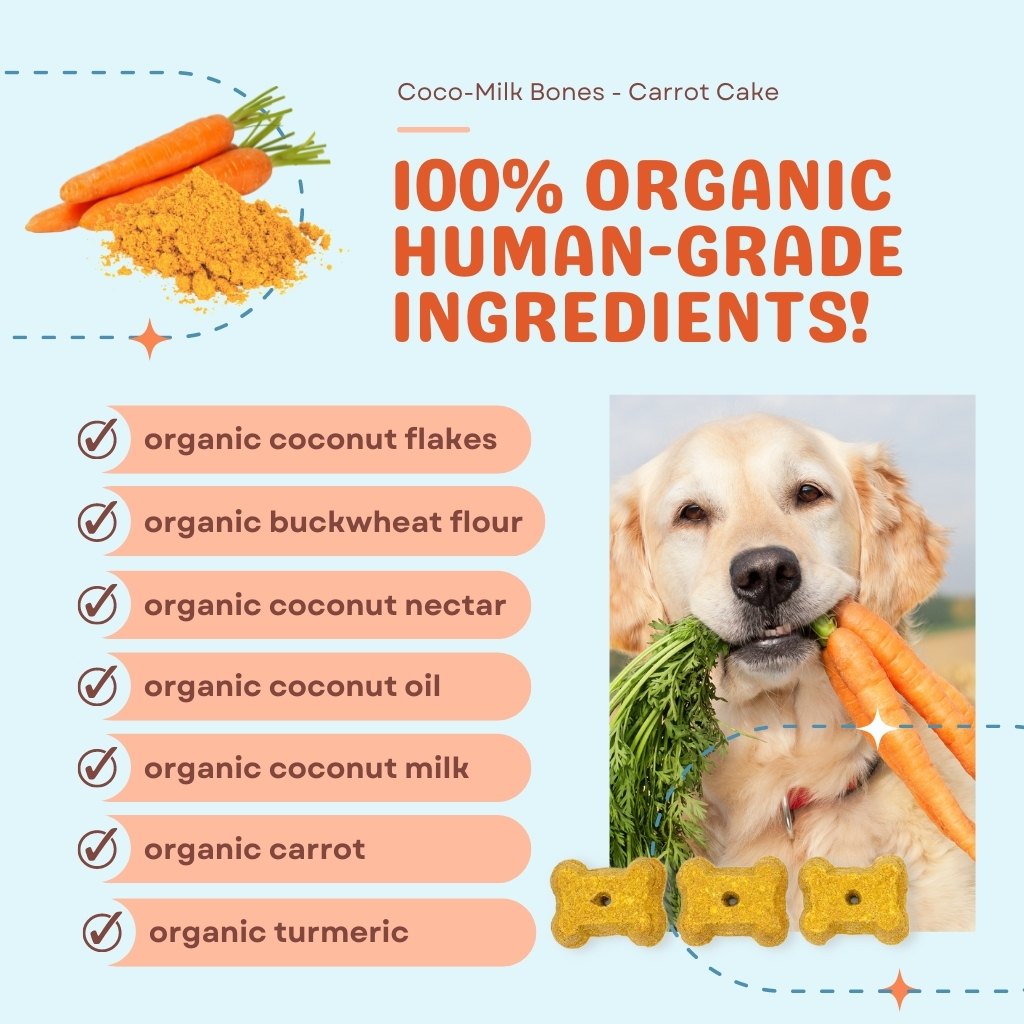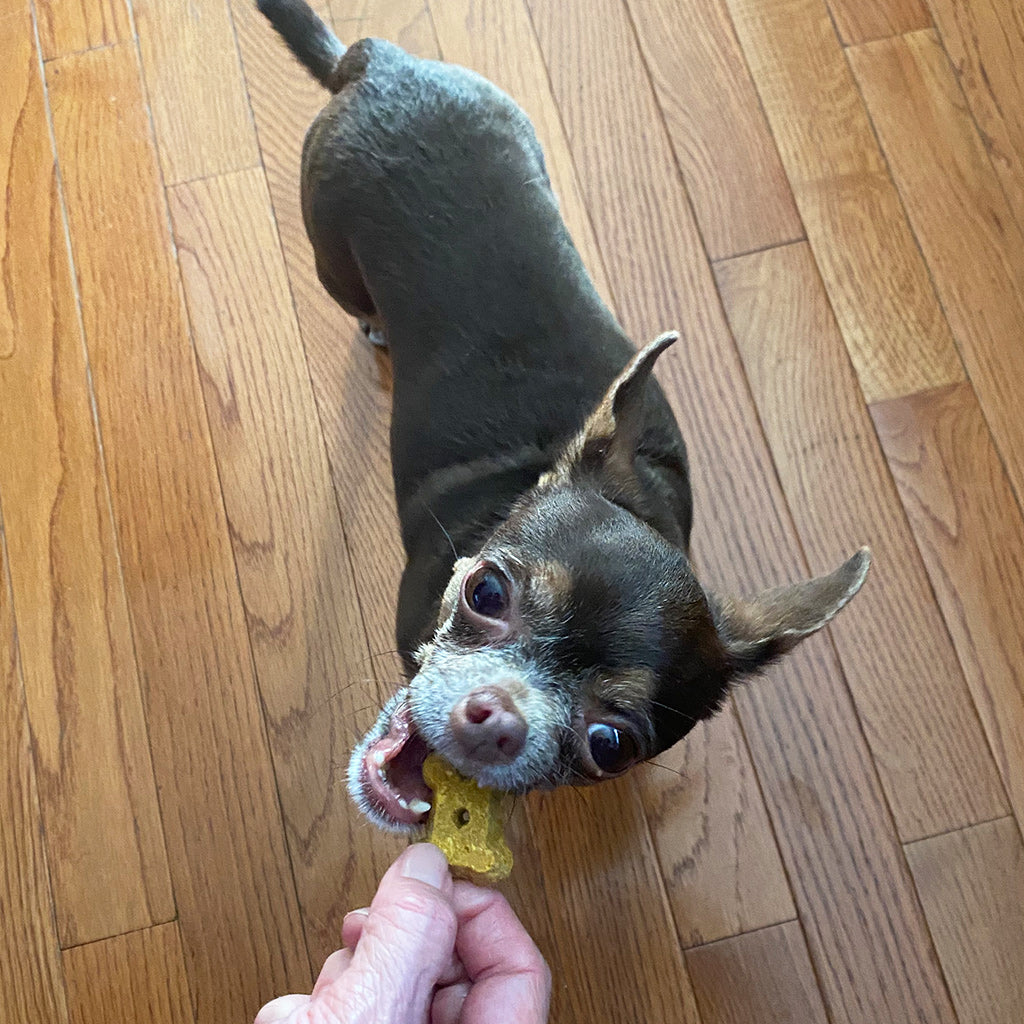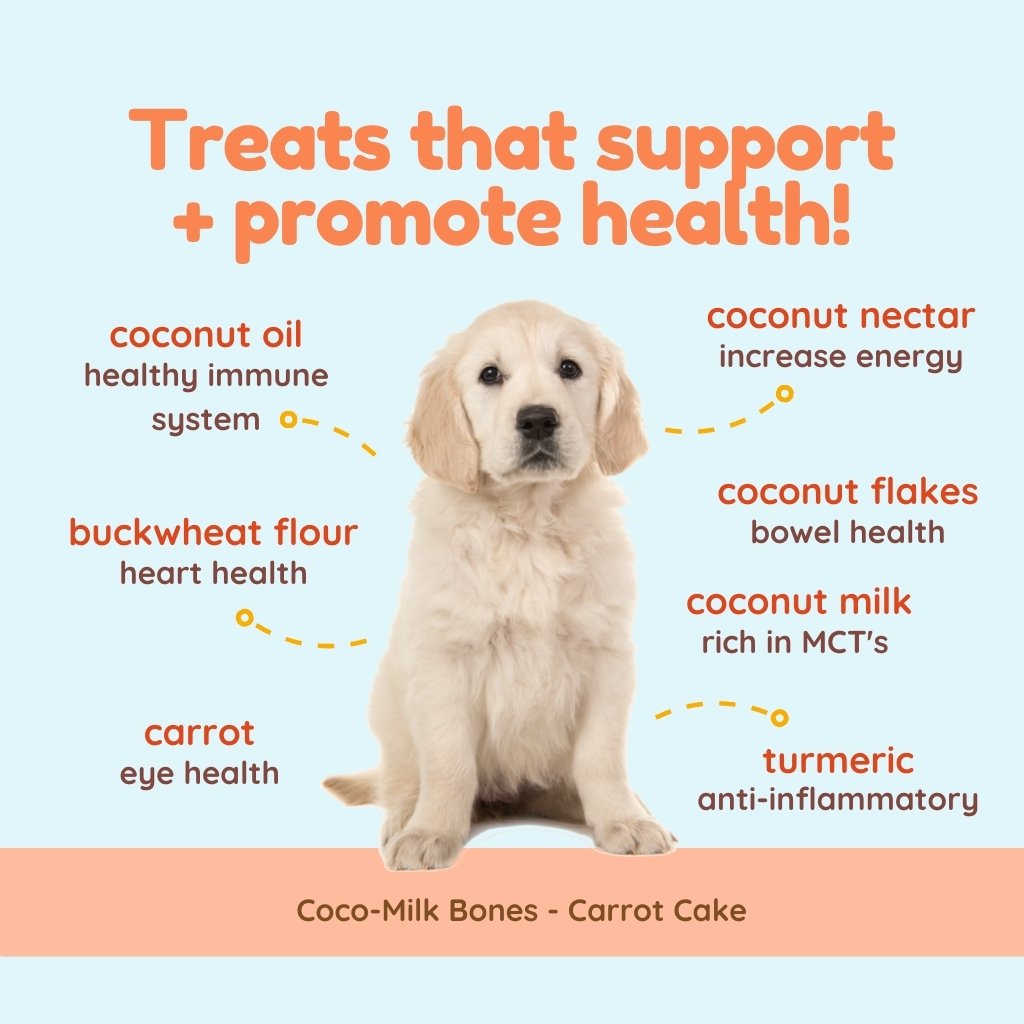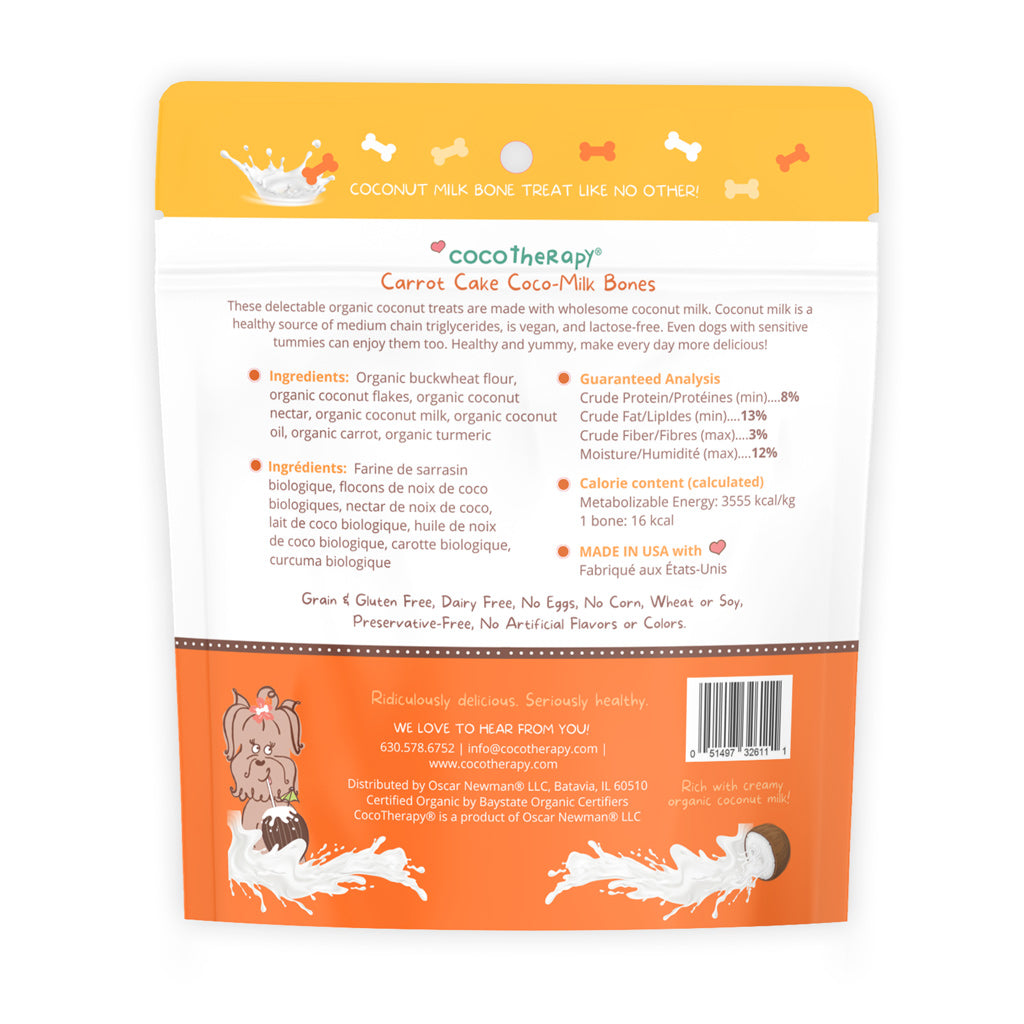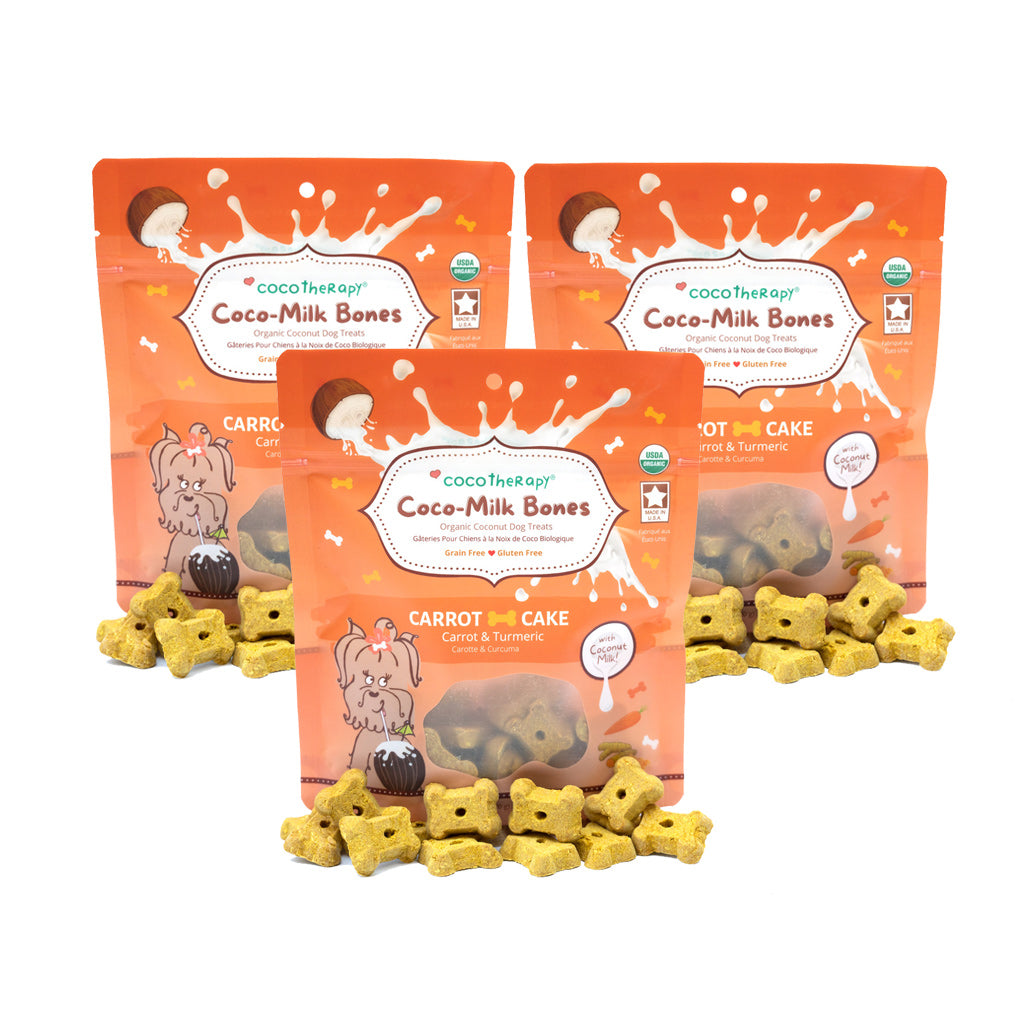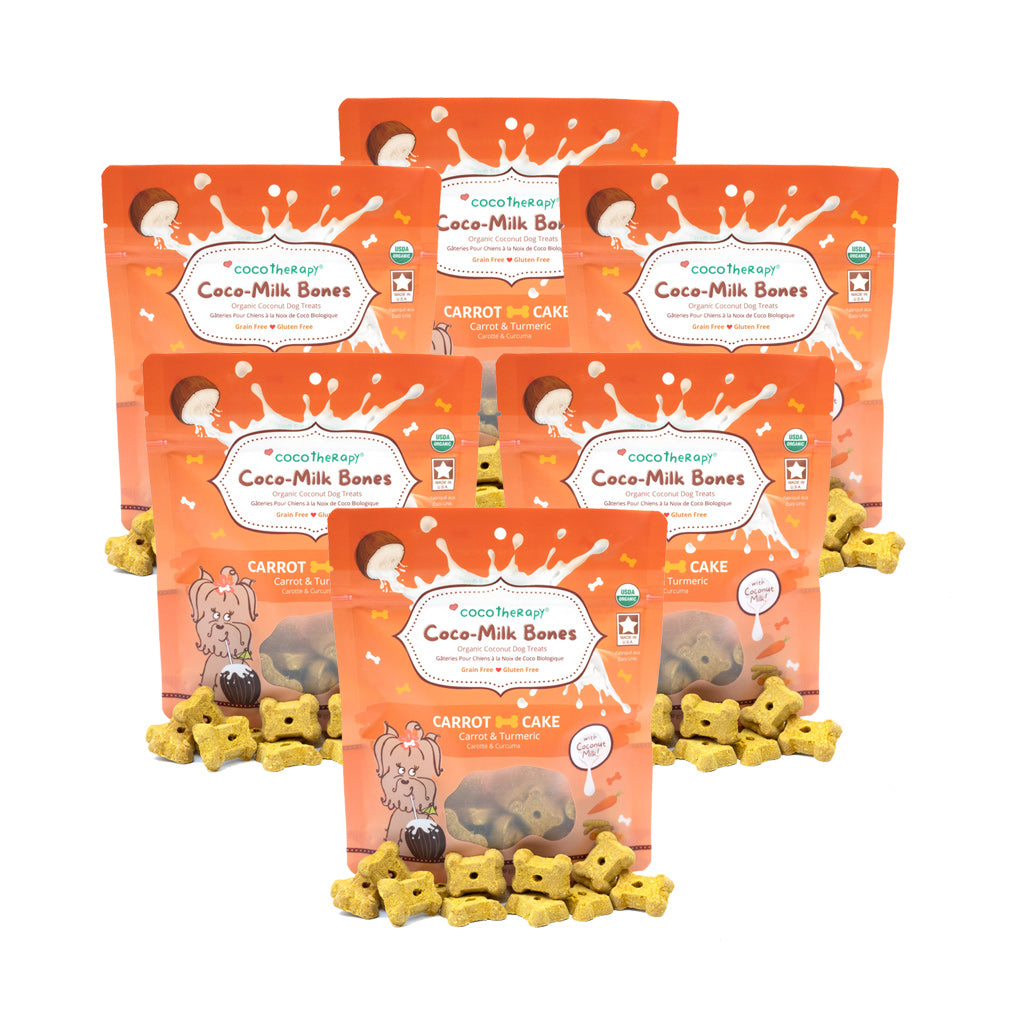 Coco-Milk Bones Carrot Cake Biscuit - Organic Coconut Treat for dogs
Coco-Milk Bones Carrot Cake is made with creamy organic coconut milk. Coconut milk is rich in medium chain triglycerides and is a healthy source of beneficial fatty acids. It is a delicious, crunchy treat that supports optimal immune health and digestive health in your dog.  
CocoTherapy Coco-Milk Bones coconut biscuits are vegan, grain and gluten free, dairy free, no eggs, and made with no preservatives, colors, or artificial flavors. This means dogs with allergies and sensitive tummies can enjoy them and benefit from them as well! 
Coco-Milk Bones Carrot Cake coconut biscuits for dogs are a truly beneficial treat: 
Supports healthy immune function with organic coconut milk

 

Protects against harmful free radicals – carrots are rich in beta-carotene, lutein and lycopene, that help protect against free radical damage

 

Powerful anti-inflammatory – turmeric protects cells from damage and has been shown to reduce the risk of some chronic diseases

 

Supports digestive health – coconut fiber has been shown to support digestive health and provide the healthiest form of fiber

 

No animal protein. Excellent for dogs on a limited protein diet or single source protein diet (ie: dogs with kidney, liver issues, or allergies).

 

Pure, simple ingredients

 
Ingredients: Organic buckwheat flour, organic coconut flakes, organic coconut nectar, organic coconut milk, organic coconut oil, organic carrot, organic turmeric 
All ingredients are 100% human grade, 100% USDA certified organic, and non-GMO. 
Net Weight: 6 oz (170 g) Comes in a re-sealable pouch. 
Calorie Content (calculated): 
Metabolizable Energy: 3355 kcal/kg

 

1 bone (1 1/8" x 1/2"): 16 kcal

 

 
MADE IN THE USA. 
A tasty kidney friendly treat for my senior dog.
My senior dog has a new favorite treat. These put him in the bliss zone.
He is 12+ years old and beginning to show early stage kidney disease.
I feel really good treating him with these low protein treats.
They smell so good I want to eat one too!
What a cutie! We're so happy to hear your senior loves our treats! Thank you for sharing!