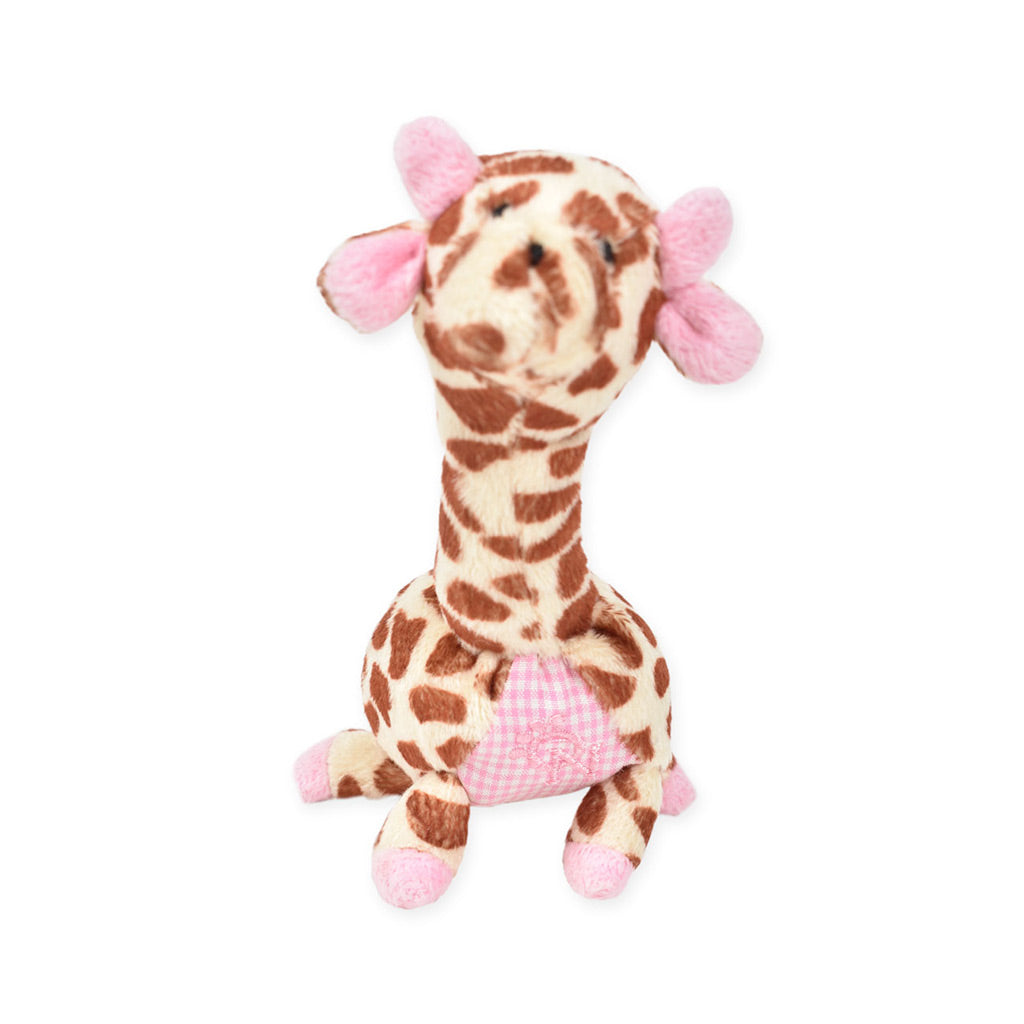 Giraffe Baby Pipsqueak Toy
Our teeny squeaky toys are perfect for little mouths! Made especially for small breeds and tiny puppies, these adorable toys are soft-plush (not overly hard-stuffed) so that the squeaker inside are easy to squeak and super irresistible! Tested by lots of little breed dogs, these teeny toys were chosen over and over again, over harder, larger squeaky toys. Measurement varies per style: length 5-7" and width 3-5".
Available in pink or blue.
Important: For gentle chewers only. This toy is NOT for strong or aggressive chewers and are for SMALL dogs ONLY. As with all toys, please monitor any dog when playing with our toys.
Love the small toys for small dogs
This is small enough for my dog to carry around I am hoping it will be a nice addition to the few toys that she actually plays with. Besides it cute!!!