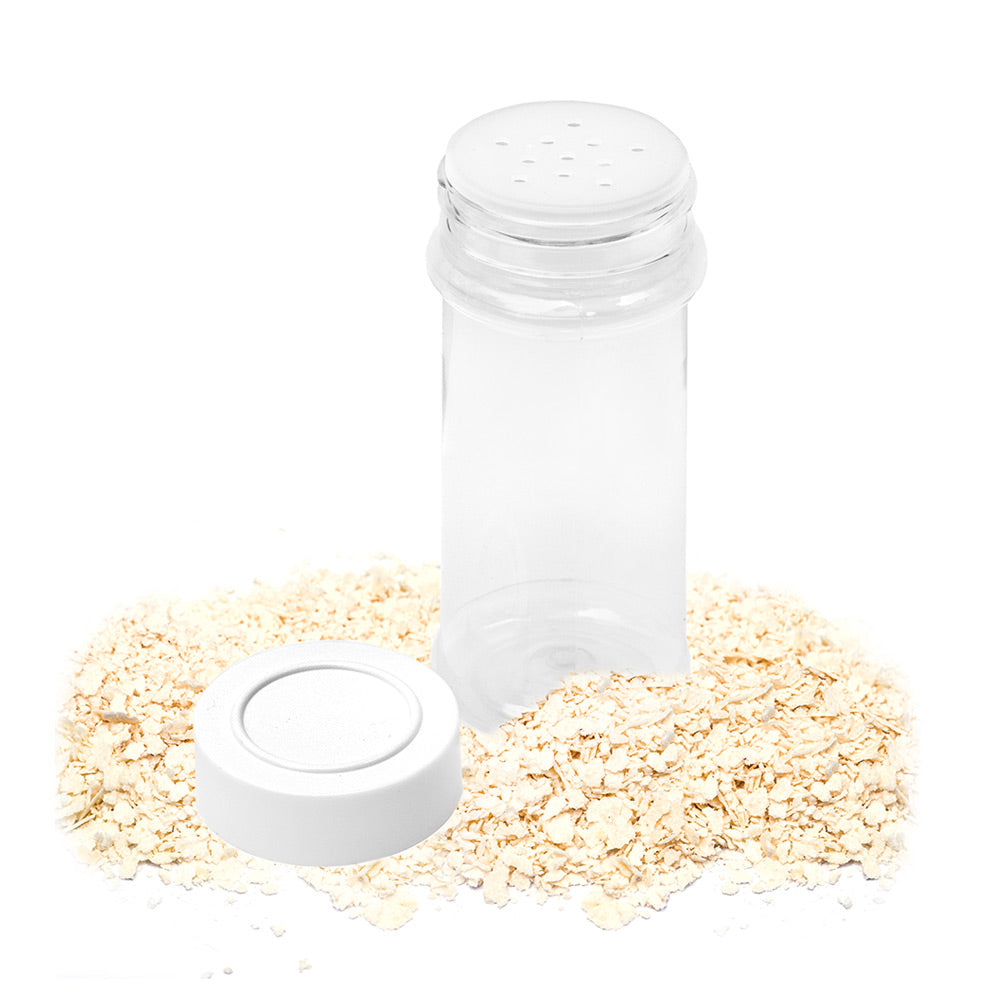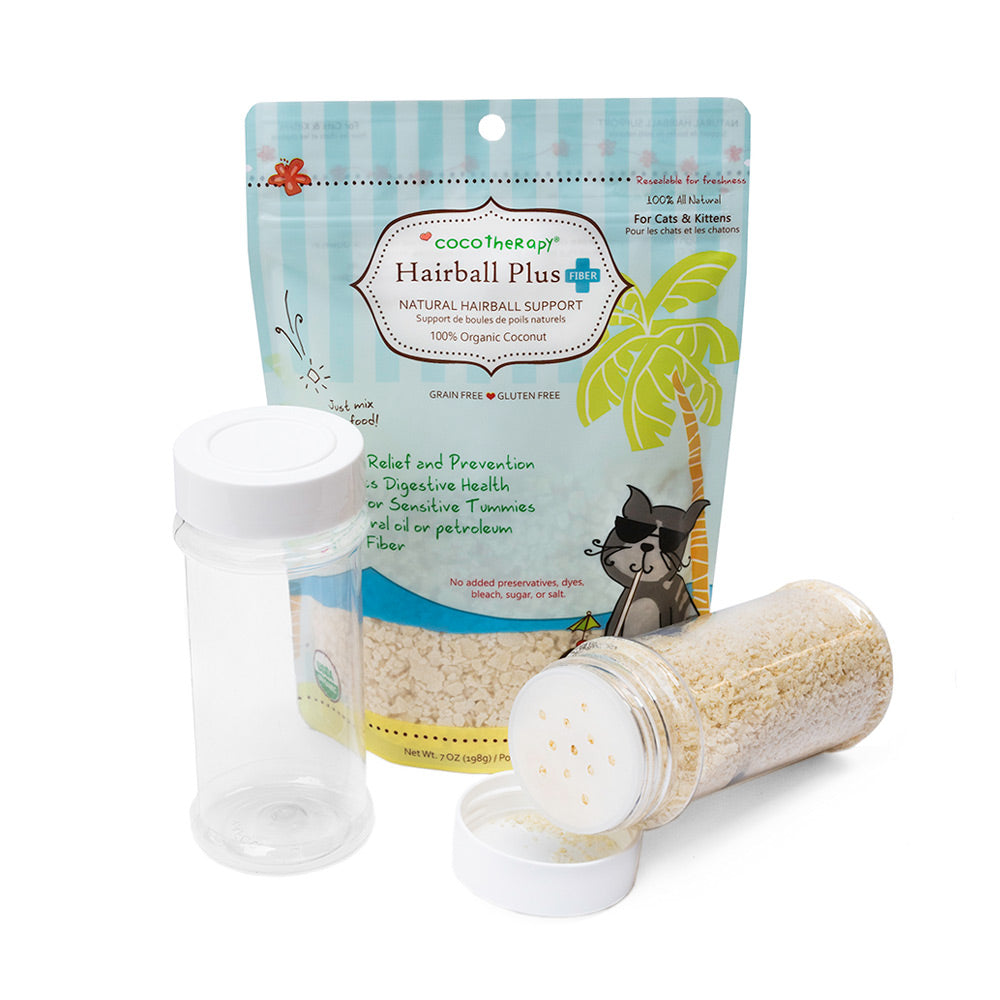 Shaker Jar / Travel Treat Jar
Quick, easy, and convenient way to turn your Hairball Plus into a delicious food topper! Use with the optional sifter to turn the Hairball Plus fiber into a delicious food topper for the whole family! Or use without the sifter to store treats in an air-tight container for on-the-go travel!

Clear PET plastic jar with sifter and cap is BPA free, FDA compliant, and food-safe, particularly those with high oil content.  3 oz. jar.
Hand-wash only.