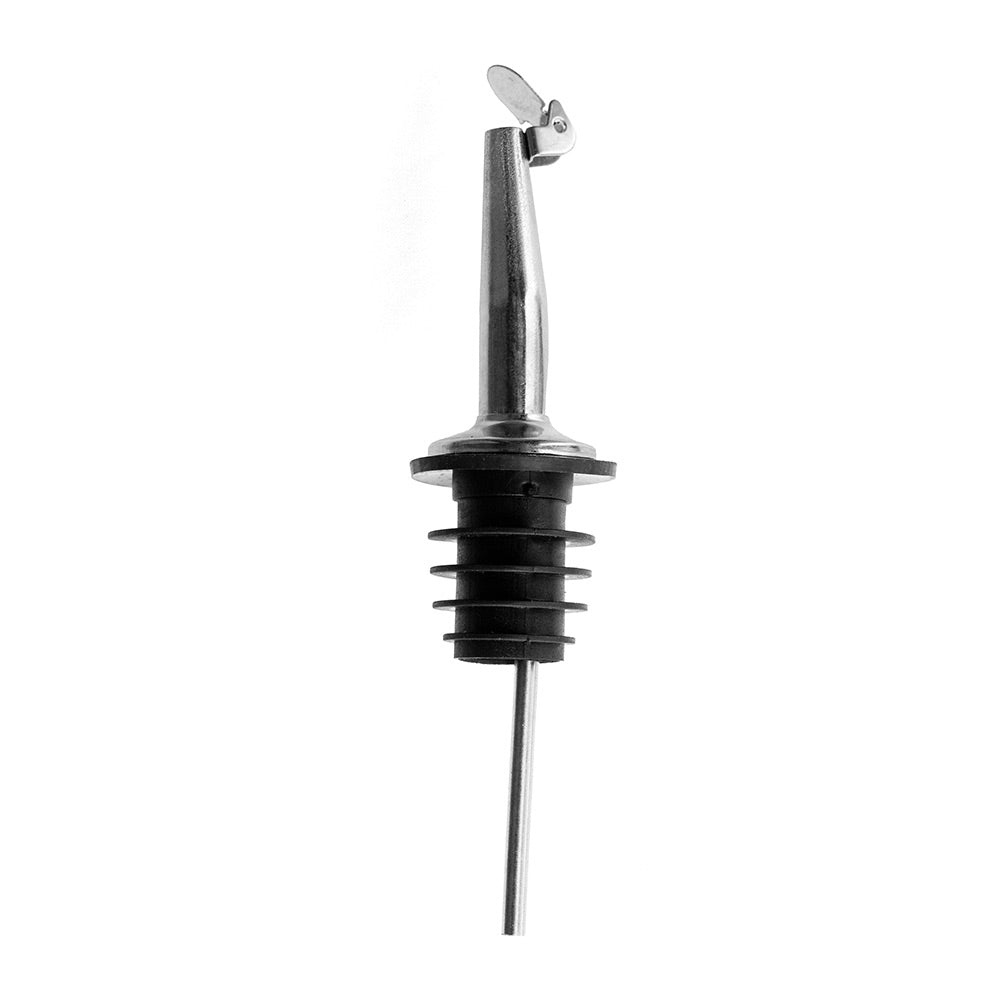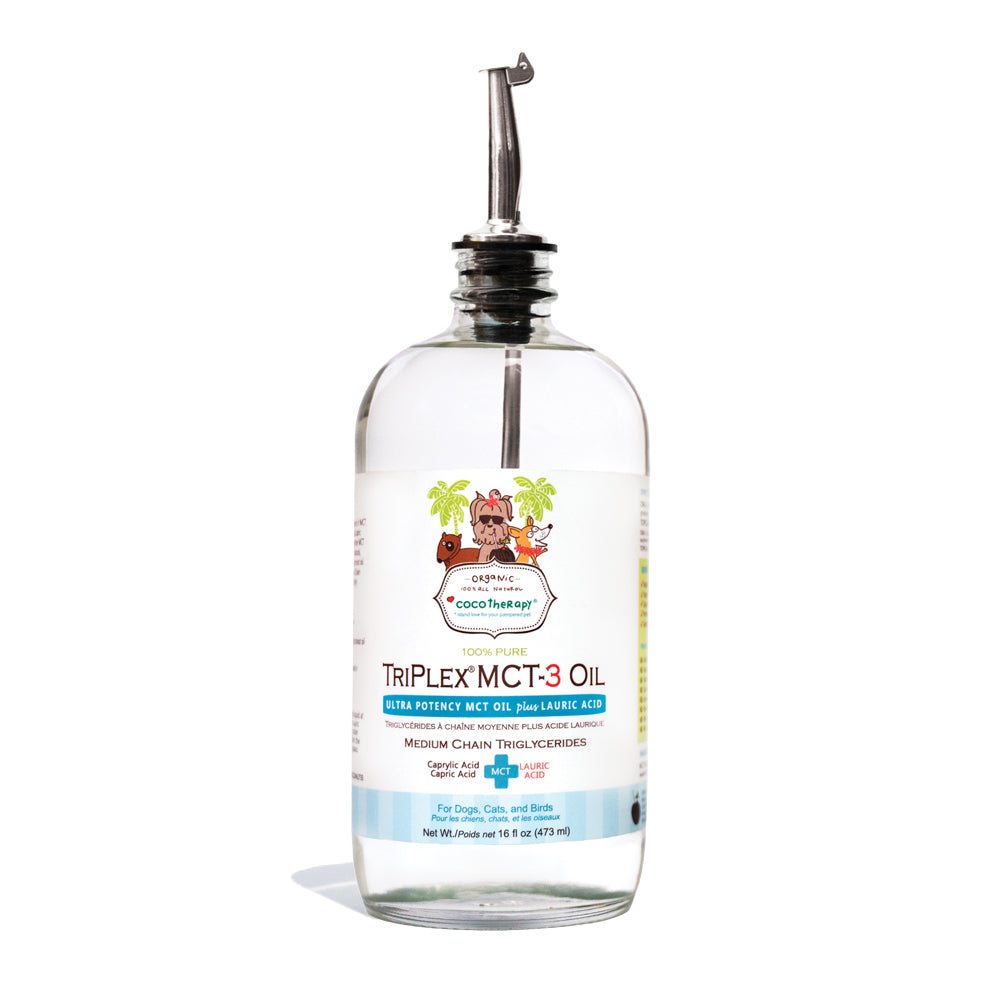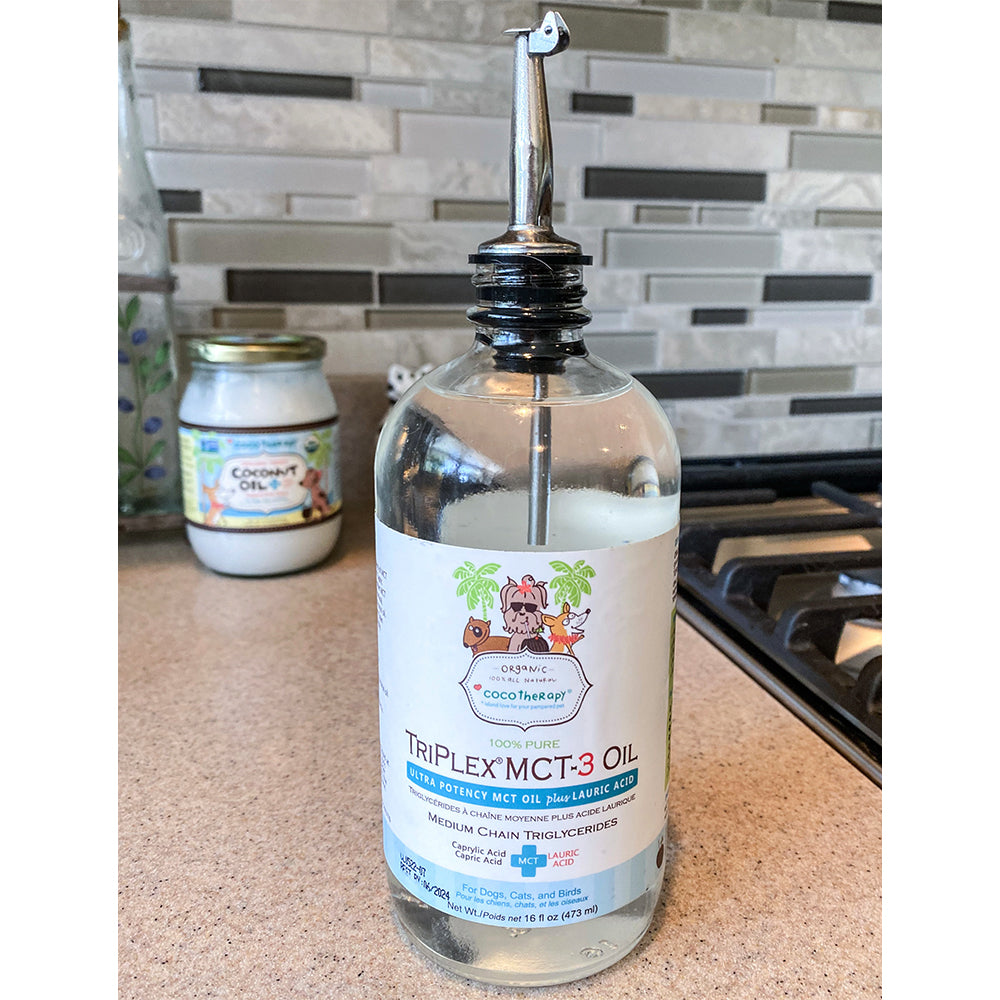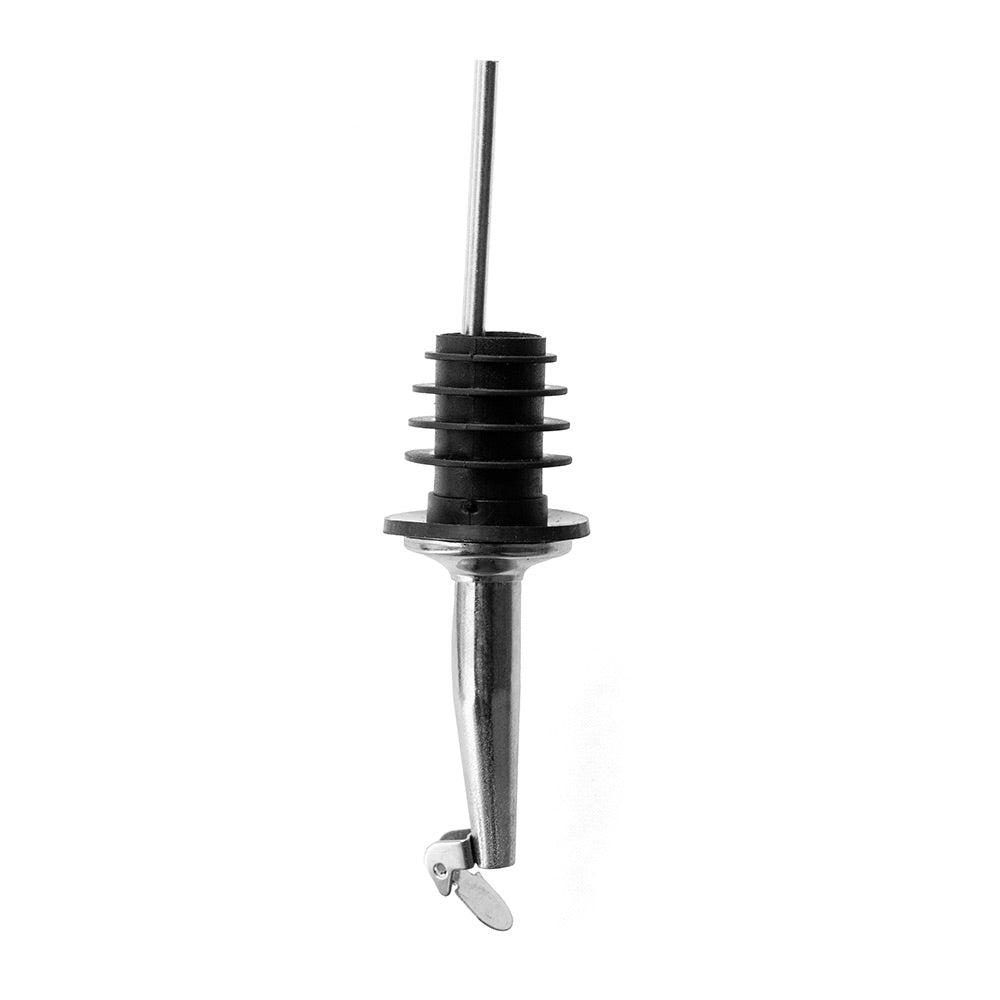 Stainless Steel Pourer with Flip-Cap
Stainless Steel Tapered Pourer Spout with Flip-Cap. Fits all TriPlex MCT-3 Oil (8 oz & 16 oz) bottles perfectly.
With a slim, collarless design, this medium-speed pourer allows you to pour your TriPlex MCT-3 Oil from your TriPlex MCT-3 bottle. Its long, tapered spout helps to avoid spillage and unwanted messes.  Spout contains an automatic flip-cap that automatically opens and closes when pouring the oil.
The spouts are made of rust-proof, food-safe, stainless steel.
Bottle stopper is FDA food compliant:
Made with BPA-free, non-toxic, food-grade silicone
Constant Speed Air Valve to control liquid flow speed
Special back-flow hole prevents leakage while controlling liquid flow speed
Measures 4.5" long
Instructions:

Remove cap from the TriPlex MCT-3 Oil bottle and replace with the pour spout. When pouring the oil, the flip-cap will automatically open or close.
The perfect oil pourer spout with flip-cap for all your other olive oil bottles with similar bottle neck opening!
Hand-wash only. To preserve quality, do not put in dish-washer. To reset/soften fins on cork, run under hot water for about 20-30 seconds, then under cold water for another 20-30 seconds.
Stainless Steel Pourer
Love the stainless steel pourer for the MCT Oil, it makes it so easy pour out and measure with no drips or spills. Great product!
Perfect steel pourer
this is a must have. makes pouring less messy and easy
Flip cap
This is awesome, so much easier. Make sure you get one!
Great
This is a great little gadget to have. It makes pouring the MCT oil very easy and doesn't make a mess.
Was it needed?
I originally was really worried I was wasting my money. I mean who needs a spout? But I got it cause I tend to be clumsy and didn't want to waste any of the oil. I'm glad I purchased it. I haven't spilled yet (knock on wood) and it gives me greater control over the amount I distribute. Definitely worth it.
WORTH THE PURCHASE
I hesitate weather to purchase this pourer, thinking from past experience that it would make a mess, but it didn't. It was a great purchase and keeps the oil in without a mess or spilling over! I feel the bottle should have a pourer, but since it doesn't, it is worth getting it.